Holiday wreaths-How to
Holiday wreaths-How to guide. Follow the steps bellow. Wreaths are a staple of the holiday season. Fragrant foliages. Colourful accessories. Fresh flower accents. For both tables and doors, wreaths are popular items for holiday decor.
Whether you're selling pre-made designs, customized items, or DIY kits or in-store classes – this simple wreath is eye-catching and easy to create.
Step 1: Presoak your floral foam wreath form in water that includes flower food.
Step 2: Cut foliage stem with a sharp cut to the appropriate length. Clean foliage from the last one inch of the stem. Insert securely into the wet floral foam wreath.
Step 3: Add accessorizing foliages such as this wreath's winding stem of ivy .
Step 4: Add accents like this wreath's groupings of roses, berries, millimeter balls, and gold leaves.
Step 5: Mist with an anti-transpirant to increase the live materials longevity.
Ever wondered if there's a right way to Soak OASIS® Floral Foam? or How to soak those big awkward pieces? Let Neville Mackay show you How to soak Floral Foam the right way. He also shares some tips for working with bigger pieces. Learn more…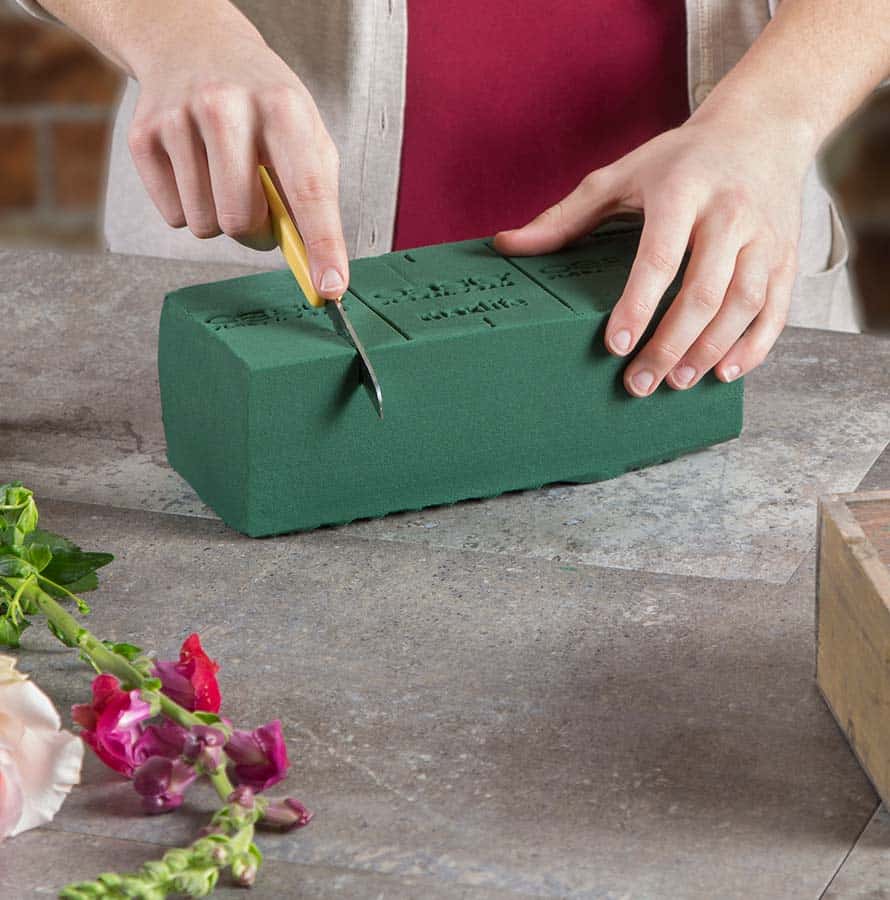 So what is the most important thing to know about using floral foam? It was invented in 1954? That choosing the right density for stems makes designing easier and more secure? That nearly 400 different Smithers-Oasis foam products are available? That today's OASIS foam biodegrades 100 percent (see more below)? Yes, these are important. As are the tips on choosing, prepping and using floral foam efficiently continue reading…