OASIS® FLORAL FOAM AVAILABLE IN ALL SHAPES & SIZES
For use in all Floral Arrangements. OASIS® Floral Foam is helpful when creating flower arrangements whether professional or amateur. Also it's proper use can allow you to create floral arrangements with spectacular and professional results.
Why use OASIS® Floral Foam?
Because it stabilises flowers. Floral foam also holds water (adding flower food is recommended), as a result increasing fresh flower longevity. Foam's stability means you can create and also deliver the design you intend.
Floral foam can be cut into any shape you want. Also you can purchase it in the shape and configuration for your application including cones, spheres, wreaths, caged, also bouquet holders, tiles, garlands and so many more that save time and offer placement options. So with foam you get design stability and flexibility, also a water source and efficiency.
Which foam should you use?
Classic Green Foam
This water absorbing foam can be used as the base of floral arrangements. Allowing you to create any fabulous creation you can imagine. So it is the perfect foundation and helps keep your flowers fresher for longer. In addition, the balanced Ph levels guarantee the longevity of all your fresh flower arrangements.
---
Noir: OASIS® Noir Ideal Floral Foam Maxlife Brick is Gray when dry and turns black when wet. Black Foam visually recedes in an arrangement, which can allow more space between stems. For large designs especially, you can increase perceived value with fewer flowers. Most noteworthy unlike the old Rainbow foam, Midnight saturates with water as quickly as classic green foam.
---
Also available OASIS® Bio Floral Foam Maxlife. It has the same composition as traditional OASIS Floral Foam. With one addition – a new ingredient that can actively attract the microbes present in landfill conditions.
Not only does Bio Floral Foam give you the exceptional performance you expect, Furthermore it gives you peace of mind that you can create gorgeous designs that do as much to protect nature as they do to capture its beauty.
---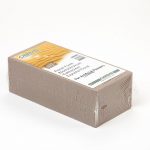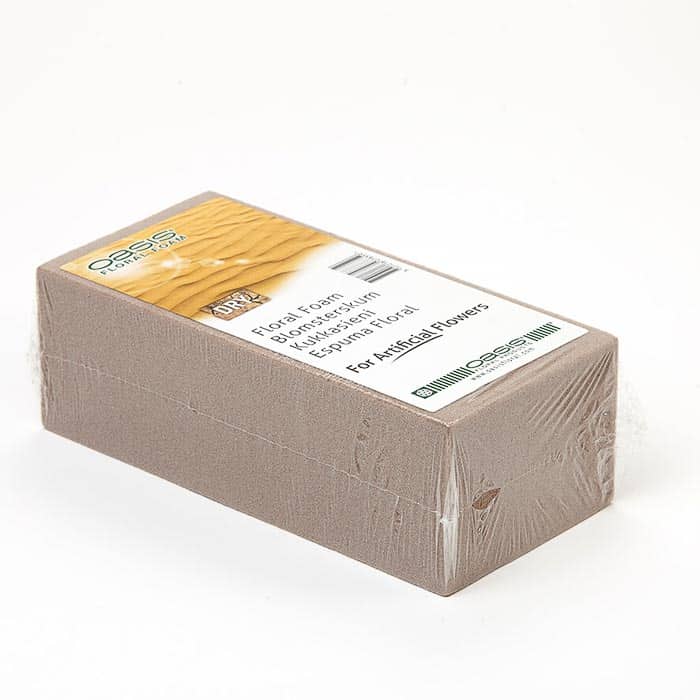 Dry Floral Foam for permanent botanicals or dried flower arrangements. Our Dry Brick Foam is dense and firm providing great holding power. As a result the brick is easy to cut, not too hard in structure yet does not crumble therefore giving off minimum dust. While keeping stems securely in place.
---
Get 15% Off Your Next Order