Aluminium Wire Lavender
$16.25
Metallic finish 2mm x approx 55m coloured aluminium wire.
Clearance Item Limited Stock
22 in stock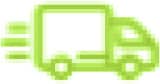 Free shipping on orders above $99
Want it Monday, March 02? Order Now.
Description
Metallic finish 2mm x approx 55m coloured aluminium wire.
500gm rolls – 55 m long
Typical Uses
Enables you to add design features, style and impact to all your arrangements and gifts. Tying, binding and fixing. Craft projects.
Features
Strong malleable wire that is easy to shape, yet strong enough to hold.
OASIS® Floral stock a wide range of supplies for professional florists & hobbyists.
A comprehensive range that offers everything a designer could need. Our wide array of wire products come in a variety of colours, sizes and finishes, allowing you to add that extra texture and style to arrangements easily.   Furthermore we have a comprehensive range of basic design accessories including tools, tapes and adhesives to make your everyday tasks easier.
OASIS® Floral Products Tools are inexpensive and good value for money.
When You Sign Up you will not only receive our email newsletters
packed full of the latest floral and craft products, news, offers and craft guides,
but you'll also receive 15% off your next order with OASIS® Floral.