Amazon Bowl – 15cm
$4.40
88 in stock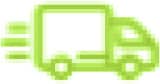 Free shipping on orders above $99
Want it Thursday, December 19? Order Now.
Description
Amazon Bowl – 15cm
Get an ancient jungle look with our Amazon collection.
Product Features
Ceramic bowl with a rough texture and also colouring to imitate the natural weathering effects of nature.
Typical Uses
Looks amazing with tropical plants and flowers, also succulents and cacti.
Part of our Amazon collection. We also have a Amazon urns – 22.5 cm and 24 cm, So check them out today as limited stock is available.
The addition of a few succulents, a pop of Floral colour and the results will impress.
Winter/Spring Collection 2019
In addition to Amazon Urns our Winter/Spring Collection has a range of new products on trend for the coming seasons. If presentation is important then you are sure to find something you like. With a range of stylish Hat Boxes in a variety of designs also a choice of square or round. Another new product is the Envelope – Lined Flower Box which comes in a pack of ten so you will be able to try different design ideas.
33 Quick Tips to Keep Cut Flowers Fresh
What is the No. 1 consumer objection to buying flowers? Longevity.
Fresh is the key word to retaining repeat customers for flower arrangements. In addition to deterring people from buying flowers, wilted-too-soon flowers can hurt your profits and also reputation.
So what can you do to ensure your flowers stay fresher longer? Here are 33 quick but essential flower care and handling tips business-savvy floral professionals use. As a result of research carried out by Smithers-Oasis company FloraLife.
Our Inspiration section is full of Floral Inspiration. We have a collection of Video tutorials and How to Guides. Also Floral Recipes like the one shown here Orange Anthurium Mesh Floral Arrangement. Most noteworthy all our Floral Recipes have a complete list of Flowers & Foliage used in the designs. Also a list of sundries so you can recreate or reinvent and design your own masterpiece.