Botanical Film Roll
$27.60
A roll of 80cm wide film, with 100m on a roll. 
17 in stock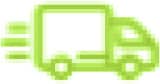 Free shipping on orders above $99
Want it Monday, December 23? Order Now.
Description
Botanical Film Roll – 80cm x 100m. Present gifts with a woodland style with this botanic inspired film.
Product Features
High quality, translucent, waterproof cellophane with a beautiful pattern of ferns and leaves. Supplied on a roll of 80cm wide film, with 100m on a roll.
Typical Uses
Wrap bouquets and gifts or use to create gift hampers.
Also available Sunflower Film Roll
Cellophane with a cheery sunflower print. Roll of 80cm wide film, with 100m per roll.
Part of our Packaging Range,Part of Packaging Range we also have Tissue paper, Ribbon and also our Hat Box are perfect for packaging that something special. See it all here
Round Lined Hat Boxes (Set of 3)
These Botanical Hat Boxes are perfect to use with the Botanical Film Roll. Also available in square.
The hat boxes come with a hard plastic liner making them watertight and suitable for use with plants and flowers. Also the three boxes stack inside each other for storage, and look great in a stack as a quirky storage solution.
Floralife® Quick Dip – 500ml
Floralife® Quick dip is an instant hydration pre-treatment to help maximize solution uptake and help keep flower stems free flowing.
Floralife® Flower Care
and also handling products designed for professional florists. Another product range we have for you. Providing a complete line of flower hydrating and also nutrient solutions. As a result ensuring not only fresh but also long-lasting flowers. Also Floralife® products include floral hydration,cleaners, flower foods, finishing sprays.