Bouquet Stand – 36cm
$33.00
For use when making wedding bouquets.
175 in stock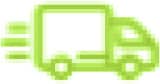 Free shipping on orders above $99
Want it Thursday, December 19? Order Now.
Description
Bouquet Stand – 36cm White .
Typical Uses
To help make wedding bouquets. To help show design work in a window display.
Product Features
Very stable when in use. Fully adjustable clamps – includes 2 Clamps Specifically designed to work with OASIS® Bouquet Holders.
OASIS® Design Accessories range offers a choice of products in an array of materials and colours. Specially designed to make it easy for you to add that extra texture and style to your floral arrangements.
Also we have a comprehensive range of accessories including tools, tapes and adhesives to making your everyday tasks easier. Furthermore we have put together a series of Inspirational posts for you. Check out our Inspiration section of the web site.
OASIS® Floral Products Tools are inexpensive and good value for money.