Sale
Diamante Spray4mm Clear on Gold
$4.40
Diamantes attached to fine steel wire and assembled into bunches.
Clearance Item Limited Stock
Out of stock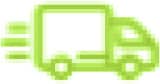 Free shipping on orders above $99
Want it Thursday, December 19? Order Now.
Description
Diamante Spray4mm Clear on Gold
This includes 6 Bunches x 6 Stems x 3 Diamonds. Diamantes attached to fine steel wire and assembled into bunches.
Features and Benefits
Adds a glittering effect to all wedding work. Can be used separately with flowers. In addition Diamante Spray are Ideal for corsage focal points.
Typical Uses
Decorating flower, plant and also gift arrangements.
Pearl on Reel – Assorted Colours
Assorted sizes of coloured pearls attached to a fine steel wire. Pre-wired to save time. Furthermore Pearl on Reel adds points of interest and glamour to an arrangement, bouquet or gift design.
Playful Petals
This stunning floral arrangement Playful Petals is just one example of how you can use Pearl on Reel to give your next design the wow factor we are all looking for. Playful Petals frozen in time A fun design Playful Petals uses the OASIS® Floral Foam Bricks in a large ceramic container as the base. With a Disc of Ice in the arrangement to make it playful and the clever use of  Aluminium Wire and Pearls on Reel as another added feature Continue Reading…
OASIS® Floral stock a wide range of supplies for professional florists & hobbyists.
Our Design Accessories range offers a choice of hundreds of products in an array of materials and colours designed to make it easy for you to add that extra texture and style to your arrangement.
Furthermore we have a comprehensive range of accessories including tools, tapes and adhesives to make your everyday tasks easier.
Most noteworthy OASIS® Floral Products Tools are inexpensive and good value for money.
When You Sign Up you will not only receive our email newsletters
packed full of the latest floral and craft products, news,  also offers and craft guides,
but you'll also receive 15% off your next order with OASIS® Floral.