Evie Pink Vase
$3.80
Two tone ceramic vase in a range of pretty pastel shades.
Out of stock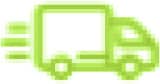 Free shipping on orders above $99
Want it Thursday, December 19? Order Now.
Description
Evie Pink Vase – 14cm
These pretty vases are perfect for adding a pop of pastel colour to your decor.
Product Features
On-trend two tone design, with a natural textured cement base, also a smooth upper section in pastel pink. Featuring a charming rustic tag that reads 'Nature'.
Typical Uses
Displaying house plants and also flower arrangements.
Also available is the Evie Green Vase – 14cm.
The addition of some Flowers or succulents and you have an instant gift ready to be given or keep as a pretty addition to any home or office. The Evie Vases are part of our Winter/Spring Collection.
Sign up to our newsletter
When You Sign Up you will not only receive our email newsletters
packed full of the latest floral and craft products. Also news, offers and craft guides,
but you'll also receive 15% off your next order with OASIS® Floral.
Using Floral Foam – The How & Why  
So what is the most important thing to know about using floral foam? It was invented in 1954? That choosing the right density for stems makes designing easier and more secure? That nearly 400 different Smithers-Oasis foam products are available? That today's OASIS foam biodegrades 100 percent? Yes, these are important. As are the tips on choosing, prepping and using floral foam efficiently. But perhaps the No. 1 most important thing to know about using floral foam is to … Let it sink in Sound like a T-shirt slogan? Perhaps.
Here's what's certain: when wetting floral foam, always place the block or brick on top of the water and … Let it sink in!
Why? Because floral foam has air-filled cells. So as water moves into the cells, air is pushed out and the foam sinks and also saturates.
Press the foam into the water and you will create an air pocket at the centre. As a result any flower stems reaching this dry space will not have a water source.
So please don't push it down. You'll find more on hydrating correctly later in this article. Continue Reading…