Filigree Cone Gold
$14.50
Attractive design. Covers mechanics when creating a buttonhole. Strong magnetic attachment
459 in stock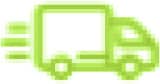 Free shipping on orders above $99
Want it Monday, March 02? Order Now.
Description
Filigree Cone Gold
Filigree Cones from OASIS® Floral convert a buttonhole into a piece of jewellery.
With a magnet attached to the back of the Filigree Cone it sits firmly on the
lapel of a jacket and is suitably stylish for gents or ladies.
A Rose buttonhole can be transformed into a fashionable brooch with the aid of a Gold
Bullion Wire collar and Morning Dew Drops.
The perfect accessory for the fashion conscious guest at a wedding.
Typical Uses
Covers mechanics when creating a buttonhole.
Features
Filigree Cone Gold has a strong magnetic attachment
We have a range of Floral Guides and Floral Recipes to help with your Design Inspiration. Including this Floral Recipe Gerbera Daisy Boutonniere.
Making Upscale Artisan Jewelry from Floral Wire
You can do it for love. You can do it for money.
Whatever your motivation, you already have the hands-on design skills and materials in stock. Add a gem of a new product line to your offerings: artisan jewelry.
Rodrigo Varito Vasquez AIFD, FSMD, FPCF of West Palm Beach, Florida has built a reputation and successful add-on sales with beautiful wire-wrapped jewelry as shown in the photos here.
When Varito isn't selling flowers, this flower shop manager and artisan is designing artisan jewelry with some items going for as much as $500! Continue reading…
OASIS® Floral stock a wide range of supplies for professional florists & hobbyists.
Including a comprehensive range of basic design accessories (like this Filigree Cone Gold) including tools, tapes and adhesives to make your everyday tasks easier. OASIS® Floral Products Tools are inexpensive and good value for money.
OASIS® Standard Easy Fix
Strong, rigid, plastic injection moulded base for extra security. Table arrangements and other floral arrangements. Shop now
When You Sign Up you will not only receive our email newsletters
packed full of the latest floral and craft products, news, offers and craft guides,
but you'll also receive 15% off your next order with OASIS® Floral.
*Filigree Cone Gold also available in Silver