Floral Adhesive clear 50ml tube
$6.50
The leading floral adhesive in the industry
290 in stock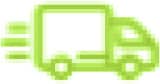 Free shipping on orders above $99
Want it Tuesday, August 27? Order Now.
Description
Floral Adhesive clear 50ml tube
The leading floral adhesive in the industry –  This Floral adhesive is great for corsages and all delicate adhesive work also great for craft applications.
Features Benefits
Clear setting and Water resistant. Quick drying. Glues most materials.
Typical Uses
Gluing together fresh and artificial materials. Great in situations where a glue gun is not suitable. Floral adhesive can also be used for Craft projects.
Sign up to our newsletter
When You Sign Up you will not only receive our email newsletters
packed full of the latest floral and craft products, news, offers and craft guides,
but you'll also receive 15% off your next order with OASIS® Floral.