Floral Scissors 5mm
$8.75
60 in stock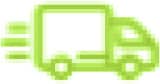 Free shipping on orders above $99
Want it Monday, December 23? Order Now.
Description
Floral Scissors 5mm High quality universal scissors.
Features and Benefits
Manufactured to the highest standard using only high quality materials. Serrated stainless steel blades for a clean sharp cut. Ergonomic comfort handles reduce the stresses from long periods of use. Most noteworthy is the fact these Floral Scissors are universal, suitable for left and right handed users.
Typical Uses Floral Scissors 5mm
are used to cut and trim fresh flowers, small garden plants also used for general arts and craft materials.
OASIS® Floral stock a wide range of supplies for professional florists & hobbyists.
Including a comprehensive range of basic design accessories including tools, tapes and adhesives to make your everyday tasks easier. OASIS® Floral Products Tools are inexpensive and good value for money.
When You Sign Up you will not only receive our email newsletters
packed full of the latest floral and craft products, news, offers and craft guides,
but you'll also receive 15% off your next order with OASIS® Floral.