Floral Secateurs
$15.50
High quality secateur for cutting and trimming flowers, foliage and plants.
115 in stock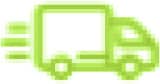 Free shipping on orders above $99
Want it Thursday, December 19? Order Now.
Description
Floral Secateurs
High quality secateurs for cutting and trimming flowers, foliage and plants.
Features and Benefits
Manufactured to the highest standard using only high quality materials.
Typical Uses
Floral Secateurs are great for cutting and  trimming fresh flowers and also garden plants.
Get Inspired!
We have put together a range of Video Tutorials, Floral Guides and Floral Recipes to help you Get Inspired! Also Fresh Designz® magazine. A magazine that demonstrates the versatility of OASIS® Floral Products in many stunning designs.
Enjoy watching this video and see for yourself Floralife® Quick Dip working it's magic on these Sun Flowers
Floralife® Quick Dip is a Flower food treatment for thirsty flowers.
Floral Secateurs are on the list of Top Ten Floral Products
Find out what else is on John McDonald from Flower Joos list of Top Ten Floral Products. It's a pretty good list. Whats on your list that needs to be in the Top Ten?  Watch Now
OASIS® Floral stock a wide range of supplies for professional florists & hobbyists.
Our Design Accessories range offers a choice of hundreds of products in an array of materials and colours designed to make it easy for you to add that extra texture and style to your arrangement. Furthermore we have a comprehensive range of accessories including tools, tapes and adhesives to make your everyday tasks easier. OASIS® Floral Products Tools are inexpensive and good value for money.
When You Sign Up you will not only receive our email newsletters
packed full of the latest floral and craft products, news, offers and craft guides,
but you'll also receive 15% off your next order with OASIS® Floral.