Floralife® Five Steps Test Kit
$35.00
Get started on your flower care journey
47 in stock
Want it Thursday, October 29? Order Now.

Description
Floralife® Five Steps Test Kit
Typical Uses
Get started on your flower care journey with this sample-sized pack of the 5 Steps of Fresh
– you'll be astonished how much longer your flowers last!
Features and Benefits
Each kit includes:
Cleaner: 250ml Cleaner
Hydrate: 250ml Quick Dip
Nourish: 250ml Clear 200
Protect: 250ml Finishing Touch
Customer Care: 20x Flower Food Sachets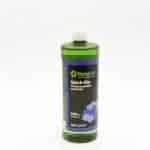 Floralife® Quick dip is an instant hydration pre-treatment to help maximize solution uptake and help keep flower stems free flowing.
It is specially formulated to give flowers a boost when they have been out of water for a length of time. Treat the flowers first with a dose of Quick Dip before placing in a flower food and water solution.
FloraLife Crystal Clear – Box 200
This flower food is specially formulated to hydrate and nourish all varieties of flowers. Also clear formulation, works with all water types.
Cut flower food treatment for water and can also be used to treat water used to soak floral foam.
What is the No. 1 consumer objection to buying flowers? Longevity.
Fresh is the key word to retaining repeat customers for flower arrangements. In addition to deterring people from buying flowers, wilted-too-soon flowers can hurt your profits and also reputation.
So what can you do to ensure your flowers stay fresher longer? Here are 33 quick but essential flower care and handling tips business-savvy floral professionals use. As a result of research carried out by Smithers-Oasis company FloraLife. Continue Reading…