Flower Tub Stand Square Tubs
$110.25
10 in stock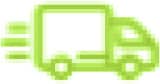 Free shipping on orders above $99
Want it Thursday, December 19? Order Now.
Description
Flower Tub Stand Square Tubs
Width 99cm x Hieght 116cm 3 Tiers – 4 Buckets per Tier
Hold 12 Square Top buckets – that are available on the site Small and Large
Features and Benefits
Collapsible Flower Stand
On roller wheel Easy to store away
Typical Uses
Great Presentation for flowers.
OASIS® Floral stock a wide range of supplies for professional florists & hobbyists
Including a comprehensive range of wire products that offer everything a designer could need. Choose from binding, reel, cut lengths, shapes, consumer packed and a huge range of decorative wires.
Furthermore we have a wide range of basic design accessories including tools, tapes and adhesives to make your everyday tasks easier.
OASIS® Floral Products Tools are inexpensive and good value for money.
Our Wet Oasis® Floral Foams has been designed with a firm structure. It is fast soaking and has superior water absorption. In addition, the balanced Ph levels guarantee the longevity of all your fresh flower arrangements.
Our Dry foams are not too hard in structure yet do not crumble and give off minimum dust.  Floral foam is suitable for fresh & dry flower arrangements, wedding flowers, funeral flowers, occasions and events.
We ship all of our florist supplies and products Australia wide.