Foam Flower Cake
$7.50
A pre cut round piece of OASIS® Brand Floral Foam inserted into a plastic base.
Out of stock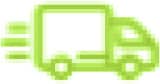 Free shipping on orders above $99
Want it Tuesday, December 17? Order Now.
Description
Foam Flower Cake
A pre cut round piece of OASIS® Brand Floral Foam inserted into a plastic base. 22cm wide Set of 2
Features and Benefits
A modern stylish container. In addition the Foam Flower Cake has a strong plastic base.
Typical Uses
To create flower arrangements where the foam provides support and also a water source to the stems inserted into it.
In addition to a range of Floral products and accessories we also have a range of Floral Inspiration for you. Including videos, step by step guides and also great articles like the one below…
Using Floral Foam – The How & Why
So what is the most important thing to know about using floral foam? It was invented in 1954? That choosing the right density for stems makes designing easier and more secure? That nearly 400 different Smithers-Oasis foam products are available? That today's OASIS® foam biodegrades 100 percent (see more below)? Yes, these are important. As are the tips on choosing, prepping and using floral foam efficiently… Continue Reading
OASIS® Floral stock a wide range of supplies for professional florists & hobbyists.
OASIS® Foam is available in wet and dry. 
Our Wet Oasis® Floral Foams has been designed with a firm structure. It is fast soaking and has superior water absorption. In addition, the balanced Ph levels guarantee the longevity of all your fresh flower arrangements.
Our Dry foams are not too hard in structure yet do not crumble and give off minimum dust.  Also Floral foam is suitable for fresh & dry flower arrangements, wedding flowers, likewise funeral flowers, occasions and events.
Above all we ship all of our florist supplies and products Australia wide.