Foam Maxlife Florette Petite
$2.25
Can be used flat or hung up.
300 in stock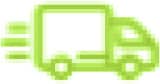 Free shipping on orders above $99
Want it Thursday, December 19? Order Now.
Description
Foam Maxlife Florette Petite
OASIS® Ideal Floral Foam Maxlife Florette Petite
A caged piece of OASIS Brand Floral Foam Maxlife attached to strong plastic base. Also with a handle.
Size: Height: 9cm x Length: 23cm x Width: 8cm
Features and Benefits
Strong rigid plastic base, cage and handle. An economical everyday container for arranging flowers into. In addition the handle makes it easy to carry and transport. Hole in handle makes it easy to hang up.
Typical Uses
To create flower arrangements where the foam provides support and a water source to the stems inserted into it. Can be used flat or hung up.
Also available the Florette Grande sharing the same great features except larger.
Size  Height: 9cm x Length: 18cm x Width 11cm. Overall length with handle 31cm
Often used for Casket Tributes.
Floral Adhesive clear 50ml tube
The leading floral adhesive in the industry –  This Floral adhesive is great for corsages and all delicate adhesive work also great for craft applications. Most noteworthy Floral adhesive is Clear setting and Water resistant. In addition to being Quick drying. Floral adhesive also Glues most materials.
Ever wondered if there's a right way to Soak OASIS® Floral Foam? or How to soak those big awkward pieces?
Let Neville Mackay show you
How to soak Floral Foam
the right way. He also shares some tips for working with bigger pieces.
This is just one of the videos from our
How-To Floral Video
section. In this section you will discover Floral Design Ideas, also tutorials and more.