Green Wire 25cm x 22g
$1.00
179 in stock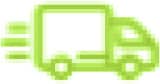 Free shipping on orders above $99
Want it Friday, December 13? Order Now.
Description
Green Wire 25cm x 22g Cut lengths of wire
Features and Benefits
Clean cut, malleable, easy to manipulate.
30pcs per bag
Typical Uses
Construction and general wiring work. Anchoring materials. Stem extension. Tying and fixing.
Green Wire 25cm x 22g Cut lengths of wire
Plastic tape for taping wires and stems. 13mm x 22m
On a roll Stretches and secures extremely well Clean and very easy to work with.
Approx 22g – 50m long great value
Great soft wire for any project – wiring arrangements or part of any construction work
Why and How to Wire and Tape Flowers
If glue is great, why would you ever wire and tape flowers?
Because wiring and taping individual flowers for corsages, boutonnieres or bouquets excels in certain applications. Hand-wiring, unlike Myspace and super low-rise pants, might always be with us.
There are weak, brittle, crooked or too-short stems. Likewise there are flowers with heavy heads. There are long designs, like the ultra-long extension of a cathedral cascading bouquet. Likewise there are clustering delicate stems.
There's also control. You can get wired and taped flowers into positions you can't with unwired stems. They'll likely stay there, too. The bridal party might get out of line, but not your bouquet flowers.
And you might just prefer to wire and tape floral designs. Your design, your technique, your reasons.
What follows is a comprehensive rundown on how to wire and tape flowers, from corkscrew to cranking to feathering to hairpin to cross-piercing to air-taping and more. Continue Reading…
When You Sign Up you will not only receive our email newsletters
packed full of the latest floral and craft products, news, offers and craft guides,
but you'll also receive 15% off your next order with OASIS® Floral.