Hand-held Knife & Scissor Sharpener
$4.50
56 in stock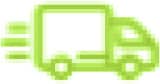 Free shipping on orders above $99
Want it Thursday, July 16? Order Now.
Description
Hand-held Knife & Scissor Sharpener
Excellent for sharpening knives and scissors.  Just a few strokes and your knife is super sharp.
Features and Benefits
Because it's portable and yellow it is easy to find when you need it. The easiest Hand-held Knife & Scissors Sharpener  you will ever use.
OASIS® Floral stock a wide range of supplies for professional florists & hobbyists.
A knife is the extension of a florist's hand and without sharpness it's impossible to work effectively. You'll no longer have to be frustrated with blunt instruments when using OASIS® Cutting Tools specifically designed for working with flowers.  Furthermore we have a comprehensive range of accessories including tools, tapes and adhesives to make your everyday tasks easier.
OASIS® Floral Products Tools are inexpensive and good value for money.
When You Sign Up you will not only receive our email newsletters
packed full of the latest floral and craft products, news, offers and craft guides,
but you'll also receive 15% off your next order with OASIS® Floral.
We have also put together a range of Video Tutorials, Floral Guides and Floral Recipes to help you Get Inspired! Like this article Pampas Grass Ceremony Circles Made Easier we hope you enjoy.
Pampas Grass Ceremony Circles Made Easier
If you're designing for weddings or events today, you're hearing those terms, often together. Glance through Pinterest and you'll see pampas grass wedding décor and circle ceremony designs topping the trends.
It's a great combination. For many weddings and other events, pampas grass is the life of the party. While circular designs surround us with love.
But as a beautiful rose has thorns, pampas is not universally welcome. At least on the west coast of America. Plus designing, transporting and installing large circular floor arrangements with a reliable water source has its challenges.
Obstacles? Yes. Unsolvable? Absolutely not. Christine Cater of Christine Cater Wedding and Event Florals in Carmel shares with us how to overcome the challenges. Along with shortcuts to make ceremony circle designs easier. Continue reading