Isabella Green Jug
$19.15
Two-tone jug with farmhouse charm
30 in stock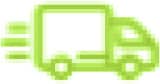 Free shipping on orders above $99
Want it Friday, December 13? Order Now.
Description
Isabella Green Jug – 26.5 x 19.5cm
Get the enviable style of a modern country kitchen.
Product Features
Beautifully crafted ceramic jug with smooth, pale pastel green coloured upper and also handle, and cement-textured base with pretty white flecks.
Typical Uses
Display as a statement piece also to display flower bouquets. Another use is a stylish utensil holder for your kitchen! Most noteworthy, although watertight for the purpose of displaying flowers, these jugs are not designed for use in serving beverages or any cooking applications.
Containers
We have a range of Imitation Rattan Baskets. In a range of colours and sizes. So you are sure to find one just right for your next Floral Design! Also we have a Container Range including Vases, Tin pots, buckets and more, all of which come in a variety of materials and colours. Everyday low prices starting from $1.50.
Sign up to our newsletter
When You Sign Up you will not only receive our email newsletters
packed full of the latest floral and craft products. Also news, offers and craft guides,
but you'll also receive 15% off your next order with OASIS® Floral.
Our Winter/Spring Collection is now available and includes a range of hatboxes also vases and containers in a variety of styles. Furthermore we have a new range of cellphone is many on trend designs. So why not follow the link to see our whole Winter/Spring Collection you're sure to find something you like!
The OASIS® Product range offers a variety of tools and also accessories with on-trend colours and styles for just the right complement to your floral design.  Including a comprehensive range of basic design accessories including tapes and also adhesives to make your everyday tasks easier. Most noteworthy OASIS® Floral Products Tools are inexpensive and also good value for money