Ladynette 1 pack of 6
$12.00
Saves time when arranging a bridal bouquet.
222 in stock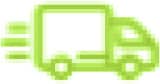 Free shipping on orders above $99
Want it Tuesday, August 20? Order Now.
Description
Ladynette 1 pack of 6.
The Ladynette 1 with foam head and convenient handle saves time when arranging a bridal bouquet.
Pack of 6 pieces
Typical Uses
Suitable for a wide range of occasions. Especially Bridal bouquets.
Features and Benefits
The Ladynette 1 is especially relevant when creating floral bouquets where the foam provides support and a water source to the stems inserted into it. Ensuring that flowers remain fresh the entire day.
OASIS® Floral stock a wide range of supplies for professional florists & hobbyists.
Oasis Foam is available in wet and dry. 
Our Wet Oasis® Floral Foams has been designed with a firm structure. It is fast soaking and has superior water absorption. In addition, the balanced Ph levels guarantee the longevity of all your fresh flower arrangements.
Our Dry foams are not too hard in structure yet do not crumble and give off minimum dust.  Floral foam is suitable for fresh & dry flower arrangements, wedding flowers, funeral flowers, occasions and events.
Sign up to our newsletter
When You Sign Up you will not only receive our email newsletters
packed full of the latest floral and craft products, news, offers and craft guides,
but you'll also receive 15% off your next order with OASIS® Floral.