Ladynette II – 6 pack
$12.00
Saves time when arranging a bridal bouquet.
222 in stock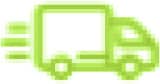 Free shipping on orders above $99
Want it Friday, December 13? Order Now.
Description
Ladynette II – 6 pack Saves time when arranging a bridal bouquet. Pack of 6 pieces.
Features and Benefits
The floral foam provides a water source for flowers to ensure that flowers remain fresh the entire day.
Typical Uses
Suitable for a wide range of occasions
From our Floral Recipes is this Spring Garden Bouquet. Follow the link for a full list of Flowers and Foliage used to create this stunning bouquet. We also list the sundries used in all of our Floral Recipes. In addition we have a range of Inspirational articles for you including videos, step by step guides and also  every issue of our Fresh Magazine is available to download in a PDF. So you can save and print at your convenience.
Most noteworthy: The Spring Garden Bouquet uses the Ladynette I not the Ladynette II – 6 pack.
OASIS® Floral stock a wide range of supplies for professional florists & hobbyists.
Oasis® Foam is available in wet and dry. 
Our Wet Oasis® Floral Foam has been designed with a firm structure. It is fast soaking and has superior water absorption. In addition, the balanced Ph levels guarantee the longevity of all your fresh flower arrangements.
Our Dry foams are not too hard in structure yet do not crumble and give off minimum dust.  Floral foam is suitable for fresh & dry flower arrangements, wedding flowers, funeral flowers, occasions and events. Furthermore we have a wide range of basic design accessories including tools, tapes and adhesives to make your everyday tasks easier. In addition OASIS® Floral Products Tools are inexpensive and good value for money.
Most noteworthy we ship all of our florist supplies and products Australia wide.
Sign up to our newsletter
When You Sign Up you will not only receive our email newsletters
packed full of the latest floral and craft products, news. Also offers and craft guides,
but you'll also receive 15% off your next order with OASIS® Floral.