Sale
LOMEY® Pew Holder
$39.60
12 per Box
Plastic clip expands to securely attach to various pew or chair widths.
43 in stock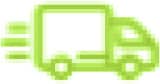 Free shipping on orders above $99
Want it Thursday, December 19? Order Now.
Description
LOMEY® Pew Holder Box of 12
A caged piece of OASIS® Brand Floral Foam Maxlife attached to an adjustable fixing frame.
Foam-filled cage is welded to clip for secure hold for floral accents to church pews or seating areas
Typical Uses
A device which can be used to create hanging, table and door arrangements. Suitable for a wide range of occasions
Features and Benefits
Plastic clip expands to securely attach to various pew or chair widths.
This LOMEY® Pew Holder has been specially designed to ensure hanging designs are stable and easy to fix. Its versatility means designs such as pew end arrangements are simple to do.
We stock a wide range of supplies for professional florists & hobbyists.
Oasis® Foam is also available dry.
Our Wet Oasis® Floral Foams has been designed with a firm structure. As a result It is fast soaking and has superior water absorption. Also, the balanced Ph levels guarantee the longevity of all your fresh flower arrangements.
Furthermore our Dry foams are not too hard in structure yet do not crumble. Also they give off minimum dust. Floral foam is suitable for fresh & dry flower arrangements, wedding flowers, funeral flowers, occasions and events.
Have you tried our new OASIS® Noir Ideal Floral Foam Maxlife Brick? 
We all know and love those handy green bricks, and now our bestselling OASIS® Ideal Floral Foam Maxlife is available in a new colour! Black Floral Foam Changing your Design Possibilities!
There's also a touch of magic in our new foam; thanks to its light-absorbing black colour. OASIS® Noir Ideal Floral Foam Maxlife is able to fade into the shadows of flowers and foliage and is much less visible than green, meaning you need fewer flowers to create a full-looking design – very useful when you are designing on a budget!