Narrow Bracelet Black
$4.50
Ideal for the easy creation of celebration wrist corsages
91 in stock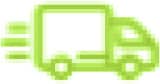 Free shipping on orders above $99
Want it Wednesday, July 15? Order Now.
Description
Narrow Bracelet Black
Ideal for the easy creation of celebration wrist corsages
Features and Benefits
An adaptable corsage wristlet that wraps around the wrist. Features attachment which makes it easy to apply flowers. Also the Bracelet is elasticated fitting most sizes.
Typical Uses
Narrow Bracelet Black is perfect for Weddings, deb and celebrations,  decorated wrist corsages
---
Floral Design Inspiration – Get Inspired!
We have put together a range of Video Tutorials, Floral Guides and Floral Recipes to help you Get Inspired! Also Fresh Designz® magazine. A magazine that demonstrates the versatility of OASIS® Floral Products in many stunning designs.
---
Purple Orchid Wrist Corsage – From our Floral Recipe Collection
Flowers & Foliage: 3 blooms & 3 buds Dendrobium Sabine Purple, 1 stem Eucalyptus Seeded Green
Sundries: Atlantic® Mirrored Halo Bracelet, Silver, OASIS® Floral Adhesive, Tube
---
OASIS® Floral stock a wide range of supplies for professional florists & hobbyists.
Our Design Accessories range offers a choice of hundreds of products in an array of materials and colours designed to make it easy for you to add that extra texture and style to your arrangement.
Furthermore we have a comprehensive range of accessories including tools, tapes and adhesives to make your everyday tasks easier.
OASIS® Floral Products Tools are inexpensive and good value for money.
---
Fresh Designz
Formally Fresh Magazine, still a magazine that demonstrates the versatility of OASIS® Floral Products in many stunning designs. All of the previous issues are available to download. Find detailed how-to-make instructions from talented local and international designers.
---
How are outdoor weddings different from indoor?
Significantly when you're planning and installing the wedding flowers. Unlike indoors, there's sun, heat, rain and also wind! Not every backyard is perfect for a wedding, however the option is increasingly popular.  Searches for backyard weddings increased 441% on Pinterest in 2018! It's safe to say in 2019 you'll see outdoor weddings continue to trend.  Along with their floral design challenges.
---