OASIS™ Floral Mesh Roll
$6.60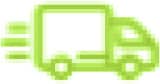 Free shipping on orders above $99
Want it Monday, March 02? Order Now.
Description
OASIS™ Floral Mesh Roll 1″ square wire grid with flat even surface and firm structure.
13.75″ W x 16.3 Ft. per roll.
Typical Uses
Use the grid as an armature or decorative accent.
Features
Popular metallic finishes, no need to camouflage.
Continuous roll can be cut to any size.
Orange Anthurium Mesh Floral Arrangement.
Flowers & Foliage.
2 Stems Orange Anthurium, 3 Stems Green Viburnum,10 Stems Orange Tulips.
Sundries.
OASIS™ Floral Mesh, Copper, OASIS™ Aluminium Wire, Copper, OASIS™ Bind Wire, Green, OASIS™ Brooch, Pearl Cluster, Colour Spray, Copper, Metallic Read more…
Want Drama? Elevate Floral Designs These 4 Ways. 
Which floral mechanic and technique works best? Which floral mechanic and technique works best for creating these high-flying designs? The best option depends on your space. Also variety of flowers, style of arrangement, type of container, budget and the time allotted for installation. That's a lot to consider! Here are four elevated floral design styles Chris recommends and how he creates them. Read more…
Oasis Floral have a wide range of supplies for Professional florists & hobbyists.
Firstly choose from binding, reel, cut lengths, shapes, consumer packed and also a huge range of decorative wires. Also we have a comprehensive range of wire products that offer everything a designer could need.
Furthermore we have a wide range of basic design accessories including tools, tapes and adhesives to make your everyday tasks easier. OASIS® Floral Products Tools are inexpensive and good value for money.  Another benefit Oasis® Floral Foams is fast soaking and has superior water absorption. Also, the balanced Ph levels guarantee the longevity of all your fresh flower arrangements. Floral foam is suitable for fresh & dry flower arrangements, wedding flowers, funeral flowers, occasions and events.
Most noteworthy we ship all of our florist supplies and products Australia wide.
Additional information
| | |
| --- | --- |
| Colour | Copper, Gold, Silver |