OASIS® NATUREBASE® Bio Floral Foam Rings 41cm
$27.95
58 in stock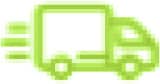 Free shipping on orders above $99
Want it Friday, July 10? Order Now.
Description
OASIS® NATUREBASE® Bio Floral Foam Rings 41cm
Set of 2
OASIS® Bio Floral Foam Maxlife is the world's first floral foam with enhanced biodegradability, giving you peace of mind that your floral designs do as much to protect nature as they do to capture its beauty. OASIS® Bio Foam has been developed to actively attract the microbes present in landfill conditions and will break down 51.5% in one year.*
Same great performance as OASIS® Ideal, including fast absorption, excellent water retention, and the perfect density and texture to hold stems securely.
Hard, durable and waterproof, NATUREBASE® bases look, feel and perform like plastic, but are actually made from a paper-based polymer, and will biodegrade fully within 6 months.**
FAQ: How do I dispose of OASIS® Bio Floral Foam Maxlife? Simply dispose of used bio foam in your general waste – it will start to break down once it reaches landfill. You cannot dispose of bio foam in your recycling or in a compost bin.
*Independently tested using the American Society for Testing and Materials (ASTM) method D5511
**Independently tested to conform with the European standard for biodegradability EN 13432