Sale
Orange Gerbera Tin Pot Value Bundle
$21.00
Great Value Bundle Deal! Save 25%
50 in stock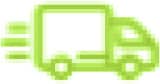 Free shipping on orders above $99
Want it Friday, December 13? Order Now.
Description
Orange Gerbera Tin Pot Value Bundle
Save 25%
Everything you need to create your own version of our Floral Design Orange Gerbera Tin Pot Arrangement. Orange Gerbera Daisies provide a pop of colour. In contrast to the Silver Dollar Eucalyptus leaves. While the tin pot combined with Rustic Grape Vine Wire create a country  garden look… Read More.
Bundle Includes:
1 x Rustic Grape vine wire – Brown
Strong malleable wire that is easy to shape, yet strong enough to hold.
As a result enabling you to add design features. Also style and impact to all your floral arrangements and gifts. Tying, binding and fixing. Craft projects.
1 x Tin Jorvik Pot – Gold Rim
Modern design tin pot – 15cm x 12cm
Furthermore this tin pot is part of the Jorvik tinware range and is also supplied with clear acetate liner
1 x OASIS® Floral Foam Brick
OASIS® Floral Foam is helpful when creating flower arrangements whether professional or amateur. Also it's proper use can allow you to create floral arrangements with spectacular and professional results.
We have bundled it all together for your convenience. While offering you a special price. So take advantage of this offer. Next step get your flowers ready and create something stunning!
Need A Little More Inspiration?
We have a pages full of Floral Design Inspiration just waiting for you. Another way for us to spread Floral Inspiration and know how. Therefore we have included even more floral recipes listing fresh ingredients, also structural elements and decorative accents used. So simply follow this link Inspirations page to find even more Floral Design ideas.