Pineapple Frosted Film Roll
$17.15
A roll of 80cm wide film, with 50m on a roll.
20 in stock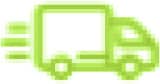 Free shipping on orders above $99
Want it Tuesday, December 17? Order Now.
Description
Pineapple Frosted Film Roll – 80cm x 50m
Present gifts with a tropical style!
Product Features
High quality, translucent, waterproof cellophane with a funky pineapple pattern in black and yellow. Most noteworthy it's supplied on a roll of 80cm wide film, with 50 metres on a roll.
Typical Uses
Wrap bouquets and gifts or use to create gift hamper.
Square Lined Hat Box (Set of 3)
Present gifts and flowers in a unique new way! Another great feature is the three boxes stack inside each other for easy storage. And also look great in a stack as a quirky storage solution.
Other designs available are a natural kraft texture with tropical cheese plant leaf print also available with delicate fern and leaf print.
Sunflower Film Roll
Cellophane with a cheery sunflower print. Roll of 80cm wide film, with 100m per roll.
Part of Packaging Range we also have Tissue paper, Ribbon and also our Hat Box are perfect for packaging that something special.
Flower food treatment for thirsty flowers.
Floralife® Quick Dip is an instant hydration pre-treatment to help maximize solution uptake and help keep flower stems free flowing. It is specially formulated to give flowers a boost when they have been out of water for a length of time. Treat the flowers first with a dose of Quick Dip before placing in a flower food and water solution.
Tips for keeping Flowers fresh without a water source
Like people, they need extra hydration. Especially if placed outdoors without a water source. Read our Tips for keeping Flowers fresh without a water source. Tuck the tubes out of sight or place them strategically as a part  of the pattern. Carefully processing … Continue Reading