Square/Round Bowl – Green
$5.80
30 in stock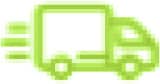 Free shipping on orders above $99
Want it Friday, January 24? Order Now.
Description
Square/Round Bowl – Green
A pack of 25 Bowls. Plastic moulded bowl made to accept a cylinder or a third of a brick of floral foam.
Typical Uses
Creating flower arrangements.
Product Features
Strong and rigid
OASIS® Floral Foam Brick the perfect partner for the Square/Round Bowl – Green
For use in all Floral Arrangements. OASIS® Floral Foam is helpful when creating flower arrangements whether professional or amateur. Also it's proper use can allow you to create floral arrangements with spectacular and professional results.
Love a design challenge? Enjoy connecting with floral designers who are equally passionate about learning new techniques?
Patience Pickner AIFD, PFCI, SDCF and Ace Berry AIFD, PFCI not only love a A Floral Challenge & design challenge, they love challenging other designers. The two floral friends joined forces to create 'Inspired Design' retreats. The focus of the retreats will vary … basic design, sympathy, wedding, advanced design, etc.
The purpose is to challenge designers to work outside their comfort zones. Continue Reading…