Wrap Wristlet White – 6 Wristlets
$10.00
Ideal for the easy creation of celebration wrist corsages
82 in stock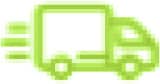 Free shipping on orders above $99
Want it Monday, March 02? Order Now.
Description
Wrap Wristlet White – 6 Wristlets
Ideal for the easy creation of celebration wrist corsages
Features and Benefits
An adaptable corsage wristlet that wraps around the wrist. Features attachment which makes it easy to apply flowers. Fits most sizes.
Typical Uses
Wrap Wristlet White – 6 Wristlets great for Wedding, Deb and celebration decorated wrist corsages
Purple Pizazz Corsage
Purple Pizazz Corsage is just one of the stunning Floral Designs in our Floral Guides section all Floral Guides include a list of not only  Flowers & Foliage used but also Sundries enabling you to recreate continue reading
OASIS® Floral stock a wide range of supplies for professional florists & hobbyists.
Our Design Accessories range offers a choice of hundreds of products in an array of materials and colours designed to make it easy for you to add that extra texture and style to your arrangement.
Furthermore we have a comprehensive range of accessories including tools, tapes and adhesives to make your everyday tasks easier.
OASIS® Floral Products Tools are inexpensive and good value for money.
When You Sign Up you will not only receive our email newsletters
packed full of the latest floral and craft products, news, offers and craft guides,
but you'll also receive 15% off your next order with OASIS® Floral.