Ceramic Floral Pot
$3.80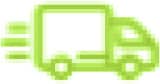 Free shipping on orders above $99
Want it Thursday, December 19? Order Now.
Description
Ceramic Floral Pot available in 2 sizes  – 12cm and also 14cm 
Product Features
Crisp white ceramic plant pot featuring a beautiful scene of a hot air balloon made of flowers as it soars above a landscape of flowering cacti.
Typical Uses
Perfect paired with house plants, cacti or succulents.
Ceramic Plant Pots
From our Winter/Spring Collection. These Ceramic Plant Pots are available in 3 Trendy Designs and some are also available in different sizes. This finished Floral Pot shows just how cute they can be with the simple addition of some succulents.
Why and How to Wire and Tape Flowers
If glue is great, why would you ever wire and tape flowers?
Because wiring and taping individual flowers for corsages, boutonnieres or bouquets excels in certain applications. Hand-wiring, unlike Myspace and super low-rise pants, might always be with us.
The basics of wiring flowers
To wire a flower, firstly the stem is usually removed, leaving only the bloom. Wire replaces or supports the stem.
Florist wire is sold by gauge. The higher the gauge, the thinner the wire. You want to choose the thinnest wire possible for the flower weight to keep the form intact but light.
Gauges 24, 26 and 28 are popular for personal flower work. 24-gauge is good for roses and also carnations and heavier flowers positioned closer to the binding point. 26 and 28 gauges are better for delicate and lightweight blooms on the outer perimeter of the design or inserted last as filler flowers.