Sale
Diamante Spray – Clear on Silver – 6mm
$4.40
Diamantes attached to fine steel wire and assembled into bunches.
Out of stock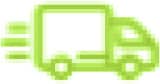 Free shipping on orders above $99
Want it Friday, December 20? Order Now.
Description
Diamante Spray – Clear on Silver – 6mm.
Diamantes attached to fine steel wire and assembled into bunches.
This includes 6 Bunches x 3 Stems x 3 Diamonds.
Features and Benefits
Adds a glittering effect to all wedding work. Can also be used separately with flowers. Ideal for corsage focal points.
Typical Uses
Decorating flower, plant and also gift arrangements.
4 Easy Steps for Creating Trend-Savvy Botanical Headpieces
Reviving old ideas in new ways is fun, especially when doing so ignites a passion for something as creative as botanical headpieces.
Françoise Weeks was inspired to try something new when an email arrived from photographer Ted Mishima five years ago. Mishima was exploring 1890s photography and discovered botanical headpieces by European designers that intrigued him. He asked Francoise to create similar designs for him to photograph.
"I had no clue what he was talking about," Françoise remembers, "but I said OK and began my research. I found many creative ideas and especially liked the woodland styles.
Françoise began to experiment with different materials and techniques to develop a look of her own. She now teaches these techniques to floral classes across the country and shares some of those design tips with us. Continue Reading
OASIS® Floral stock a wide range of supplies for professional florists & hobbyists.
Our Design Accessories range offers a choice of hundreds of products in an array of materials and colours designed to make it easy for you to add that extra texture and style to your arrangement.
Furthermore we have a comprehensive range of accessories including tools, tapes and adhesives to make your everyday tasks easier.
OASIS® Floral Products Tools are inexpensive and good value for money.