Grand Vase Black 32cm
$15.00
5 in stock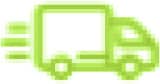 Free shipping on orders above $99
Want it Thursday, June 11? Order Now.
Description
Grand Vase Black  32cm high x 10cm wide $15 per pack of 10
10pcs per pack with grid insert at the top
Strong Material
Features and Benefits
Has grid at top of the vase for better flower insertion – holds flower is the correct location
Pointed end for inserting into the ground
Typical Uses
Grand Vase Black 32cm could be used for all outside displays. Ideal for lawn cemetery
Large Pointed Tube
Length 11cm x Width 1.6cm  66pcs per bag
Great water supply for orchids and other short stem flowers. Shop now
OASIS® Floral stock a wide range of supplies for professional florists & hobbyists.
OASIS® Foam is available in wet and dry. 
Our Wet Oasis® Floral Foam has been designed with a firm structure. It is fast soaking and has superior water absorption. In addition, the balanced Ph levels guarantee the longevity of all your fresh flower arrangements.
Our Dry foams are not too hard in structure yet do not crumble and give off minimum dust.  Floral foam is suitable for fresh & dry flower arrangements, wedding flowers, funeral flowers, occasions and events.
We ship all of our florist supplies and products Australia wide.