Imitation Rattan Basket with foam insert
$14.50
Floral Foam already in the Basket – Just Add Water!
51 in stock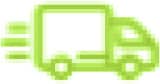 Free shipping on orders above $99
Want it Thursday, June 11? Order Now.
Description
Imitation Rattan Basket with foam insert
White and Dark Brown –  Round 25cm Wide High Quality Rattan Imitation
Features and Benefits
Floral Foam already in the Basket – Just Add Water
Strong outer coating
Typical Uses
Imitation Rattan Basket with foam insert is Great for all floral design work
Containers…
We have a range of Imitation Rattan Baskets. In a range of colours and sizes, so you are sure to find one just right for your next Floral Design! Also we have a Container Range including Vases, Tin pots, buckets and more, all of which come in a variety of materials and colours. Everyday low prices starting from $1.50
OASIS® Floral stock a wide range of supplies for professional florists & hobbyists
Including a comprehensive range of wire products that offer everything a designer could need. Choose from binding, reel, cut lengths, shapes, consumer packed and a huge range of decorative wires. Furthermore we have a wide range of basic design accessories including tools, tapes and adhesives to make your everyday tasks easier. OASIS® Floral Products Tools are inexpensive and good value for money. Our Wet Oasis® Floral Foams has been designed with a firm structure. It is fast soaking and has superior water absorption. In addition, the balanced Ph levels guarantee the longevity of all your fresh flower arrangements. Our Dry foams are not too hard in structure yet do not crumble and give off minimum dust.  Floral foam is suitable for fresh & dry flower arrangements, wedding flowers, funeral flowers, occasions and events. We ship all of our florist supplies and products Australia wide.
Sign up to our newsletter
When You Sign Up you will not only receive our email newsletters
packed full of the latest floral and craft products, news, offers and craft guides,
but you'll also receive 15% off your next order with OASIS® Floral.