Jute Natural
$1.20
For packaging fresh flowers and floral arrangements.
1164 in stock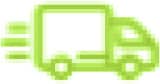 Free shipping on orders above $99
Want it Monday, December 23? Order Now.
Description
Jute Natural
Organic Jute Twine that give that rustic look. Twine used for wrapping bouquets and presents
Typical Uses
Ideal for crafts and garden design as well as general tying and bundling purposes.
Use natural jute string as an alternative to ribbon and wraps also for packaging fresh flowers and floral arrangements.
Explosive colours like orange!  Bring light and as a result radiance to any autumn or winter bouquet.
These complementary bouquets feature Roses. Emerging from a soft bed of Hydrangea. Also Scabiosa and Eucalyptus leaves. While OASIS® Aluminium Wire has been folded and added to both bouquets for decoration….
Our Inspiration page is full of ideas helping you to create Floral Design masterpieces. Like this one by Designer Richard Go. Richard has created a step by step how to guide so you can recreate his design Wedding Warmth or take Inspiration to make your own masterpiece.
If your using your Jute to tie Flowers, don't forget to feed those Flowers for a longer lasting fresher bouquet.
This flower food is specially formulated to hydrate and nourish all varieties of flowers. Also clear formulation, works with all water types.
Box contains 200 packets. Each packet makes 1/2 a litre of solution
OASIS® Floral stock a wide range of supplies for professional florists & hobbyists.
Including a comprehensive range of basic design accessories including tools, tapes and adhesives to make your everyday tasks easier. Furthermore the OASIS® container range offers a variety of materials with on-trend colours and styles for just the right complement to your floral design. OASIS® Floral Products Tools are inexpensive and good value for money.
Sign up to our newsletter