OASIS® Floral Foam Brick 6 Pack
$10.00
Keeps flowers fresh up to 50 percent longer than any other floral foam.
140 in stock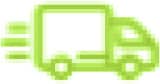 Free shipping on orders above $99
Want it Friday, December 13? Order Now.
Description
OASIS® Floral Foam Brick 6 Pack
Made with OASIS® Floral Foam Maxlife with Enhanced Biodegradability, the only floral foam proven to provide flower life that lasts as long or longer than flowers in a vase of water.
Each 23cm x 11cm x 8cm brick is scored at 1/2 and 1/3 for accurate cutting and less waste.
Typical Uses
Medium density foam – perfect for everyday designs with roses, carnations, poms, liatris, etc. For use in all Floral Arrangements. OASIS® Floral Foam is helpful when creating flower arrangements whether professional or amateur. Also it's proper use can allow you to create floral arrangements with spectacular and professional results.
Features
Especially relevant when creating flower arrangements where the foam provides support and a water source to the stems inserted into it. OASIS® Floral Foam Brick 6 Pack is great value.
How to soak OASIS® Floral Foam
How to soak Floral Foam Let Neville Mackay show you the right way to soak Oasis Foam and a few tips for working with bigger pieces. Even if you know how to soak Floral Foam you may learn something new. … Continue reading
Neville Mackay OASIS® Floral Products Design Director.
We all know and love those handy green bricks, and now our bestselling OASIS® Ideal Floral Foam Maxlife is available in a new colour! So why black? Well, with a stylish look and also light-absorbing properties, OASIS® Noir Ideal Floral Foam Maxlife makes it easier than ever to get creative with your designs.
Just like our green foams, OASIS® Noir Ideal Floral Foam Maxlife is a superior quality foam. As a result ensuring super-fast saturation. Also low drainage and superb grip to hold your stems in place. Furthermore it lets you achieve flower life of up to 50% longer than with previous foams.
The added benefit of using OASIS® Noir Ideal Floral Foam Maxlife?
You don't need to hide it! As strange as it may seem to leave foam exposed in an arrangement, that is exactly what our latest foam allows you to do. The stylish black colour means the foam can actually be shown off as part of the arrangement. Another use is to display other items such as cards and gifts.
There's also a touch of magic in our new foam; thanks to its light-absorbing black colour. OASIS® Noir Ideal Floral Foam Maxlife is able to fade into the shadows of flowers and foliage and is much less visible than green, meaning you need fewer flowers to create a full-looking design – very useful when you are designing on a budget!