OASIS® Foam Dekorette Grande
$12.10
OASIS® Ideal Floral Foam Maxlife Dekorette Grande – 30x12x8cm (Pack of 2)
32 in stock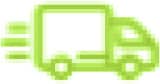 Free shipping on orders above $99
Want it Thursday, July 16? Order Now.
Description
OASIS® Foam Dekorette Grande
OASIS® Ideal Floral Foam Maxlife Dekorette Grande – 30x12x8cm (Pack of 2)
Actual Foam measurement is 23 x 11 x 8 cm
A caged piece of OASIS® Brand Floral Foam Maxlife attached to strong plastic base.
Features and Benefits
Strong rigid plastic base and cage. An economical everyday container for arranging flowers into.
Typical Uses
To create flower arrangements where the foam provides not only support but also a water source to the stems inserted into it.
Also available is the OASIS® Ideal Floral Foam Maxlife Dekorette Super – 60x12x8cm
It is larger then the Foam Maxlife Dekorette Grande and as a result is popular for use with funeral arrangements. Furthermore we have a range of Oasis® Floral Foam available in all shapes and sizes. Also we are adding to our range all the time so be sure to come back regularly and check out our Oasis® Floral Foam page
---
---
---
Topiary Stand
Our Topiary stands are extremely sturdy in construction.  Most noteworthy stands hold OASIS® Floral Foam Netted Spheres. In addition the Height enables dramatic designs.
In addition to be used for weddings and Event Decoration also great for a window display. Available in two sizes 
small
 and medium.
---