OASIS® Foam Ring 40cm
$12.20
59 in stock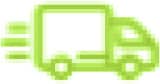 Free shipping on orders above $99
Want it Friday, July 10? Order Now.
Description
OASIS® Foam Ring 40cm Plastic Based 2pcs/set
Features and Benefits
A larger foam ring for those special arrangements. Strong construction.
Super strong waterproof base. Made with OASIS® Floral Foam .Easy to use, cut and ribbon.
Typical Uses
Especially relevant when creating flower arrangements where the foam provides support and a water source to the stems inserted into it.
Christmas decorations, table decorations, gift arrangements, funeral tributes
OASIS® Foam Ring 40cm is just one of our Foam Rings as well as different sized rings we also have OASIS® Bio Floral Foam Rings.
2015 Designz® Cup National Winner
Theme: Beauty Down Under National Winner – Sarah Lawrence
She created a nest that demonstrated the architectural prowess of the Satin Bower Bird.  Take a look at the other winners from 2008 to 2018. Enjoy looking at some stunning and also inspirational Floral Designs, created by some very talented Australian Florists… See more
OASIS® Floral stock a wide range of supplies for professional florists & hobbyists.
OASIS® Floral Foam is available in wet and dry. 
Our Wet Oasis® Floral Foams has been designed with a firm structure. It is fast soaking and has superior water absorption. In addition, the balanced Ph levels guarantee the longevity of all your fresh flower arrangements. Our Dry foams are not too hard in structure yet do not crumble and give off minimum dust.  Floral foam is suitable for fresh & dry flower arrangements, wedding flowers, funeral flowers, occasions and events. We ship all of our florist supplies and products Australia wide.
Sign up to our newsletter
When You Sign Up you will not only receive our email newsletters
packed full of the latest floral and craft products, news, offers and craft guides,
but you'll also receive 15% off your next order with OASIS® Floral.