Stationary Knife & Scissors Sharpener
$4.50
Excellent for sharpening knives and scissors
79 in stock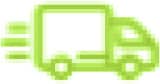 Free shipping on orders above $99
Want it Wednesday, July 15? Order Now.
Description
Stationary Knife & Scissors Sharpener
Excellent for sharpening knives and scissors.  Just a few strokes and your knife is super sharp.
Features and Benefits
The easiest Stationary Knife & Scissors Sharpener!
Because it's stationary it gives you full control. The easiest Stationary Knife & Scissors Sharpener  you will ever use.
Using Floral Foam – The How & Why  
So what is the most important thing to know about using floral foam? It was invented in 1954? That choosing the right density for stems makes designing easier and more secure? That nearly 400 different Smithers-Oasis foam products are available? That today's OASIS foam biodegrades 100 percent (see more below)? Yes, these are important. As are the tips on choosing, prepping and using floral foam efficiently you'll find HERE in the full article
OASIS® Floral stock a wide range of supplies for professional florists & hobbyists.
A knife is the extension of a florist's hand and without sharpness it's impossible to work effectively. You'll no longer have to be frustrated with blunt instruments when using OASIS® Cutting Tools specifically designed for working with flowers.  Furthermore we have a comprehensive range of accessories including tools, tapes and adhesives to make your everyday tasks easier.
OASIS® Floral Products Tools are inexpensive and good value for money.
When You Sign Up you will not only receive our email newsletters
packed full of the latest floral and craft products, news, offers and craft guides,
but you'll also receive 15% off your next order with OASIS® Floral.