Velcro Wristlets
$2.00
Adustable Velcro Wristlet
422 in stock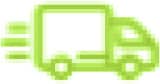 Free shipping on orders above $99
Want it Monday, December 23? Order Now.
Description
Velcro Wristlets
Adjustable Velcro Wristlet
Typical Uses
Weddings and Deb Balls
Features
Adjust easily to any wrist size
The OASIS® Mini Deco can be used in glass, wine bottles, as details on gifts.
Great to use with our Velcro Wristlets. Learn more…
OASIS® Floral stock a wide range of supplies for professional florists & hobbyists.
Including a comprehensive range of basic design accessories including tools, tapes and adhesives to make your everyday tasks easier. Furthermore the OASIS® container range offers a variety of materials with on-trend colours and styles for just the right complement to your floral design.
OASIS® Floral Products Tools are inexpensive and good value for money.
Looking for more design Ideas?
We have a collection of Floral Recipes and Design Inspiration to help you keep your Floral creativity flowing. Heres just one example,
Pearls and Porcelain Floral Corsage
This spring racing carnival make a statement wearing this beautiful Floral Corsage. Our Floral Recipe provides a list of all the Flowers & Foliage used so you can recreate this Floral Corsage. Our corsage bracelet range make creating stunning floral corsages a breeze. Available in a variety of colours and sizes. Also features attachment which makes it easy to apply flowers. Furthermore the Bracelets are elasticated and fit most sizes.
Perhaps you prefer a video?
We have plenty, in our How To Floral video collection. Including this one…
Building a Foundation for Your Floral Designs
Need help on prepping containers, here's a quick video:
With Smithers-Oasis Floral Design Director Sharon McGukin.
To see more videos look in our Ideas section
When You Sign Up you will not only receive our email newsletters
packed full of the latest floral and craft products, news, offers and craft guides,
but you'll also receive 15% off your next order with OASIS® Floral.